Transforming the Beauty and Health of Your Trees with Expert Tree Trimming Solutions at Aj's Tree Care
Professional & Affordable Tree Trimming Service by Aj's Tree Care
Tree trimming, often referred to as tree pruning, is a fundamental and precision-driven practice in arboriculture and tree care. It involves the strategic removal of specific branches or sections of a tree to achieve multiple objectives, making it both an art and a science. At Aj's Tree Care, we recognize the significance of preserving the vitality and aesthetics of your trees. Tree trimming extends beyond the mere act of branch cutting; it's a meticulous process designed to optimize tree health, appearance, and safety.
Our tree trimming services are tailored to offer you expert solutions that enhance the well-being, safety, and beauty of your trees. We take pride in providing affordable and professional tree care, ensuring that your trees receive the attention they deserve without breaking the bank.
If you're in search of affordable tree trimming or a cheap tree trimming service, look no further. Our advanced tree service and expert arborists are dedicated to delivering the highest quality tree trimming, all while keeping your budget in mind.
Benefits of Tree Trimming Services
Tree trimming is a vital aspect of tree care that offers a wide array of benefits for both your trees and your property with our expert and affordable tree trimming services. Here are some of the key benefits:
Why Choose AJ's Tree Care for Your Tree Trimming?
At Aj's Tree Care, we stand out as the premier choice for all your tree trimming and pruning needs. Our commitment to excellence and unwavering dedication to the health and well-being of your trees and property set us apart. Here's why you should entrust your tree care to us:
Contact AJ's Tree Care Services today to schedule a consultation and experience the difference between professional, reliable, and affordable tree care services. Our team is committed to exceeding your expectations and ensuring your complete satisfaction. Let us take care of your trees while you enjoy a safer, healthier, and more beautiful outdoor environment.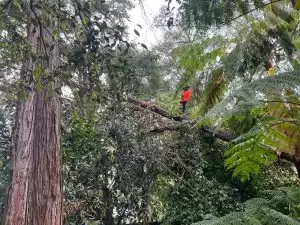 Tree Trimming
One of the most important aspects of tree maintenance is frequent pruning, which improves the overall health and aesthetic appeal of dogwood trees. In this
Read More »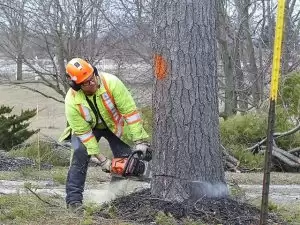 Tree Trimming
To keep an oak tree healthy and attractive, trimming is a standard practice. But the question "Can you kill an oak tree by trimming it?"
Read More »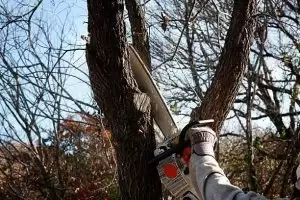 Tree Trimming
With their vibrant leaves and graceful branches, maple trees are a lovely accent to any setting. If you're lucky enough to have these magnificent trees
Read More »