Unlock the true potential of your outdoor space with Aj's Tree Care's comprehensive stump grinding services.
Professional & Affordable Stump Grinding Services
Stump grinding stands as a specialized and eco-friendly tree care service dedicated to the efficient removal of tree stumps. Unlike conventional stump removal methods, which can mar your landscape with unsightly holes and extensive damage, stump grinding offers a non-invasive alternative. It not only eradicates the presence of tree stumps but also eliminates potential hazards like tripping and insect infestations.
At Aj's Tree Care, our team of skilled arborists is armed with the latest stump grinding equipment, ensuring a hassle-free and cost-effective process. Our stump grinding services are designed to meet your specific needs while preserving the integrity and aesthetics of your property. 
If you're in search of professional and affordable stump grinding services, look no further. We're committed to delivering superior stump removal solutions without straining your budget. Contact us today to benefit from our expert stump grinding services. 
Benefits of Stump Grinding
With our professional and affordable stump grinding services. We take pride in delivering the following benefits to our valued clients:
Why Choose AJ's Tree Care for Stump Grinding?
At Aj's Tree Care, we take pride in being your premier choice for stump grinding services. Our commitment to excellence, safety, and customer satisfaction sets us apart. Here's why you should entrust your stump removal needs to us:
Contact AJ's Tree Care Services today to schedule a consultation and experience the difference between professional, reliable, and affordable tree care services. Our team is committed to exceeding your expectations and ensuring your complete satisfaction. Let us take care of your trees while you enjoy a safer, healthier, and more beautiful outdoor environment.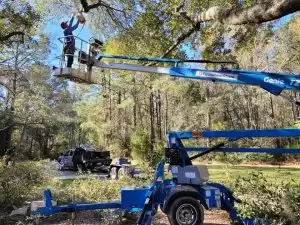 Stump Grinding
Stump grinding is the process of eliminating a tree stump with specialized equipment. The stump is ground into wood chips, which can then be utilized
Read More »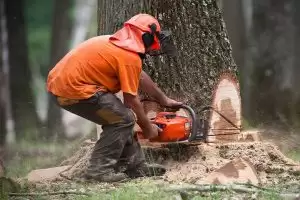 Stump Grinding
Stump grinding is a highly effective and efficient procedure for removing tree stumps from the ground, leaving no sign of the once towering tree. Whether
Read More »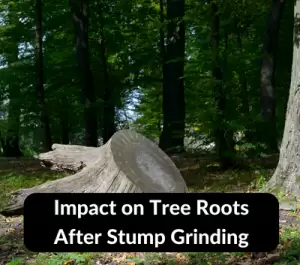 Stump Grinding
Are you curious about the fate of tree roots after stump grinding? Prepare to delve into a world of hidden secrets and untold consequences. This
Read More »